Click the Logo below to visit the National Envirothon Webpage!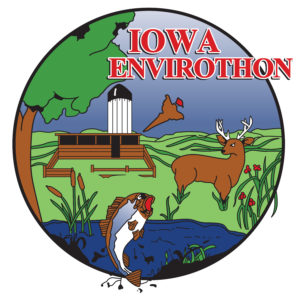 Message from CDI Program Manager Carlee Sabus
CDI has decided that having an in-person Envirothon competition this year will not be possible in 2021 due to the current COVID-19 pandemic. This was a hard decision for CDI and our Envirothon coordinators, but we feel this decision is necessary to keep our communities safe and healthy while we further navigate the COVID-19 pandemic.
That being said, we still want to keep the Envirothon spirit alive this year even if we can't do it in person. CDI will be creating an online series of tests (similar to the regional events) that will focus on the same four subjects: Forestry, Aquatics, Soils, and Wildlife. We are still working out the details on what IT platform we will be hosting the tests on, but we will still allow teams of 5 to work together on the tests. As we continue to work on our online solution we will keep everyone updated as more details become available. We plan to host this online format on April 26th; we are waiving the registration fee, so this event will be free for the participants.
The top 5 performing teams will have a "final round" that will reflect an oral presentation format, we will then have an award available for the top 3 performing teams.  The final round oral presentations must be submitted by May 17, the subject will be released to the top teams immediately following the results of the online competition.
We will keep you informed about the national competition. They are hoping to have an in-person event, but a final decision has not been reached yet.
If you have any questions or concerns, please contact me: carlee@cdiowa.org. Thank you!