Click the Logo below to visit the National Envirothon Webpage!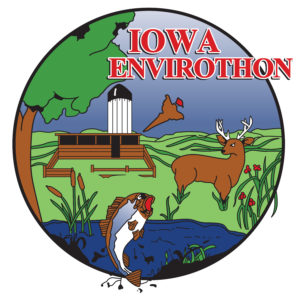 Message from John Whitaker, CDI Executive
It is a very difficult decision for us to make, but we have decided that in the best interest of the health of everyone, we will cancel the Iowa statewide Envirothon competition scheduled for April 27, 2020.  We do not make this decision lightly because we know that students look forward to the competition and we look forward to hosting them.
2019 Iowa Envirothon State Champions
Southwest Valley FFA (L to R): Rose Nippert, Brooklyn Sonntag, Connor Shipley, Tonna Damewood, and Lexie Haer (not pictured: Coach Steve Sonntag)
2018 Iowa Envirothon State Champions
Des Moines FFA Team 2: Coach Craig Nelson and team members: Maura Speck, Zoie Wanger, Samuel Stevens, Nadine Garcia, and Eva Lackman