Congratulations to South West Valley FFA for Winning First Place at the State Envirothon Competition!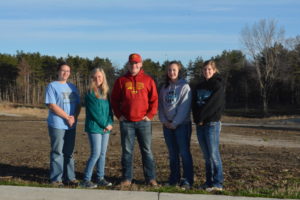 Southwest Valley FFA (L to R): Rose Nippert, Brooklyn Sonntag, Connor Shipley, Tonna Damewood, and Lexie Haer (not pictured: Coach Steve Sonntag)
Southwest Valley won with the most overall points in the 2019 State Envirothon Competition.
They will be heading to Raleigh, North Carolina July 28 – August 2, 2019 to compete in the National Competition.
Congratulations Southwest Valley FFA!
Click the Logo below to visit the National Envirothon Webpage!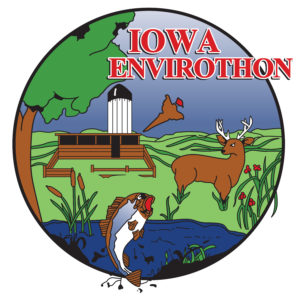 State Competition to be held at the Nature Center at Jester State Park in Polk County.
Envirothon State competition will be held on April 8th, 2019
CLICK HERE TO DOWNLOAD THE 2019 REGIONAL TEAMS REGISTRATION FORM
CLICK HERE TO DOWNLOAD THE 2019 LOCAL TEAMS REGISTRATION FORM
Regional Location Schedules:
2018 Iowa Envirothon State Champions
Des Moines FFA Team 2: Coach Craig Nelson and team members: Maura Speck, Zoie Wanger, Samuel Stevens, Nadine Garcia, and Eva Lackman